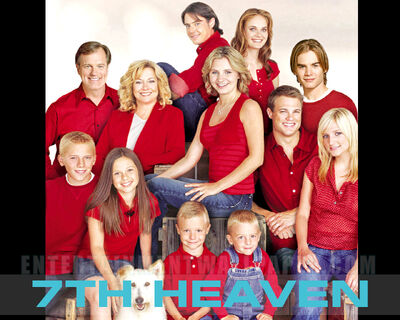 Season 8 is the eighth season of 7th Heaven. It ran from September 15th, 2003 until May 17th, 2004.
Section heading
Eric and Annie try their best to console Simon after the accident.
Matt continues to study medicine in New York at Columbia University with his wife, Sarah.
Mary comes home and announces that she has married Carlos, a man the family met five years previously, and that they are expecting their first child.
Lucy has been back and forth with wanting a baby and not wanting a baby, but finally reveals to Kevin that she is pregnant.
Simon is miserable after hitting a boy on a bike, which killed him, and ends up leaving high school and Glen Oak altogether in favor of starting college.
And Ruthie begins getting serious with Peter, a boy in her class.