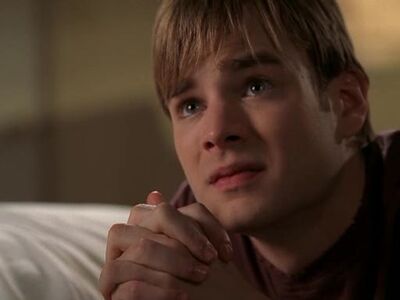 Goodbye... (Part 1) is the twenty-first episode of the tenth season of 7th Heaven. It aired on May 1st, 2006.
Summary
[
]
The wedding preparations inspire Simon's parents to reminisce about when they all were much younger.
Meanwhile, after Rose tells Simon she's late, he prays as passionately that he will make the right decision about starting a family as he did when his wish for a dog was granted almost miraculously.
Elsewhere, Simon is disappointed that nearly nobody wants to attend his wedding, and Rose somehow blames Umberto and keeps the doubts alive, while her divorced parents habitually blame each-other and fear she shotguns Simon.
And finally, at the rehearsal dinner charming teenage waiter Paul surprises Ruthie: he's from Edinburgh and dates her.