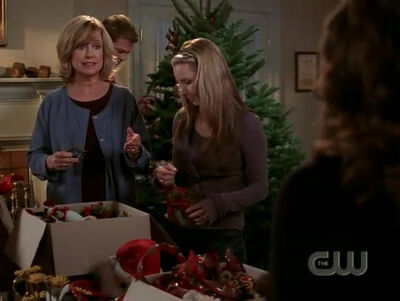 Christmas!
Season 11, Episode 11
Air date
December 10, 2006
Written by
Elaine Arata & Brenda Hampton
Directed by
Keith Truesdell
Episode Guide
previous


You Don't Know What You've Got 'Til He's Gone

next
Can I Just Get Something to Eat
"Christmas!" was the eleventh episode of the 11th season of 7th Heaven. On its original airing, the episode scored 4.39 million viewers.
Plot
Notes
Trivia
Opening Credits
Music