Aaron is the son of Martin Brewer and Sandy Jameson. Aaron's parents are not together and is going to have a step father it was mentioned on the season finally that his mothers former boyfriend proposed it is a 50% chance that they are still together and a 50% chance they a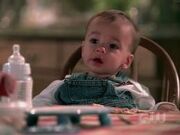 re not together.Aarons father Martin Brewer at first didn't want to have him but he fell for the baby but he felt he was in love with his mother Sandy Jamesone.
Savannah Kinkirk is the daughter of Lucy Camden and Kevin Kinkirk and granddaughter of Eric Camden and Annie Camden was born before Aaron Jameson is apart of the christian religon is 100% a Camden.Her mother is friends with both Arron's parents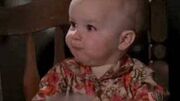 Community content is available under
CC-BY-SA
unless otherwise noted.